From left to right,Andrea Suria (Ph.D. candidate), Dr. Spencer Nyholm,  Sarah McAnulty (Ph.D. candidate), Dr. Allison Kerwin (Graduated 2017), Dr. Andrew Collins (bottom, Graduated 2014), Dr. Tyler Schleicher (top, Graduated 2014)
Spencer Nyholm, Ph.D
Associate Professor, Molecular and Cell Biology, University of Connecticut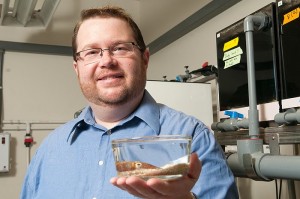 Current Graduate Students

From left to right, Spencer, Andrea Suria, Sarah McAnulty, and Allison Kerwin
Allison Kerwin, Ph.D.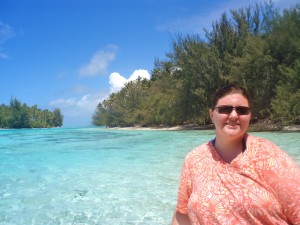 Allison is interested in characterizing the bacterial diversity of the E. scolopes accessory nidamental gland and egg capsule using next generation sequencing and transcriptomics. She is also working to experimentally determine the function of the egg capsule bacterial community.
Email: allison.kerwin@uconn.edu
Sarah McAnulty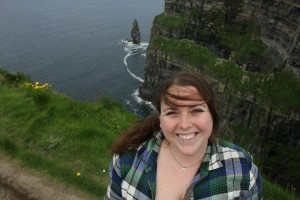 Sarah is interested in how the immune system mediates the symbiosis between the squid and its symbiont Vibrio fischeri. She is currently looking at the role of peptidoglycan recognition protein, PGRP5 in symbiosis.
Email: sarah.mcanulty@uconn.edu
Andrea Suria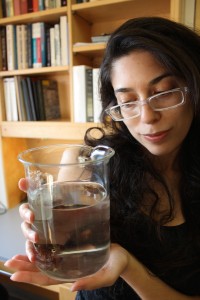 Andrea is interested in how bacterial secondary metabolites influence host-microbe and microbe-microbe interactions in the accessory nidamental gland (ANG) and eggs of E. scolopes. In particular, she is interested in how these metabolites may influence colonization of the ANG and what functions they may serve in the egg capsule bacterial community.
Email: andrea.suria@uconn.edu
Former Members
Andrew Collins, Ph.D.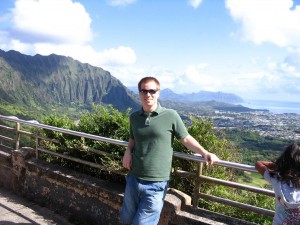 Andrew became a postdoctoral fellow at the Forsyth Institute studying the microbiome of the human mouth.
Email: andrew.j.collins@uconn.edu
Tyler Schleicher, Ph.D.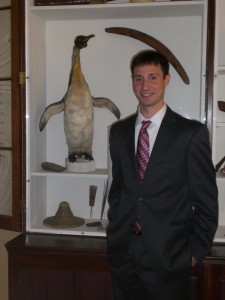 After graduating in 2014, Tyler became a postdoctoral fellow at Yale University studying malaria vector interactions.
Email: tyler.schleicher@uconn.edu
Bethany Rader, Ph.D.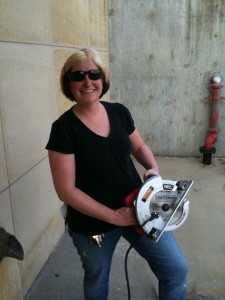 Bethany is now an Assistant Professor of microbiology at Southern Illinois University.
Nathan Lawlor, M.S.
Nate is currently at the Broad Institute
Corey Bunce, M.S.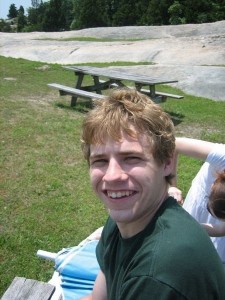 Corey is at Duke University working toward his Ph.D. in the Developmental and Stem Cell Biology program.
Barrett Nuttall, P.S.M.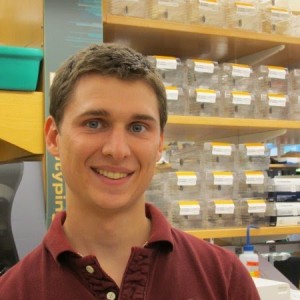 Barrett is a technical research assistant at the Partners HealthCare Personalized Medicine Translational Genomics Core.
Joseph Raymond
Dister Joey Deoss
Current Undergraduates
Jessica Bertenshaw (Summer 2015-present), Honors student, SURF fellowship summer 2017
Jordan Joyal (Summer 2016-present)
Sahib Sran (Summer 2015-present), Honors student
Elise Huysman (Fall 2016-present)
Lydia Abini (Spring 2017-present), McNair Scholar
Jaydeen Sewell (Spring 2017-present), LSAMP Scholar
Former Undergraduates
Samantha Mazur (Fall 2016- Spring 2017)
Matthew Cucurello (Summer 2015-December 2017), SURF fellowship summer 2016
Ciera Hunter(Fall 2015-Spring 2016)
Katrina Curro (Summer 2015-December 2015)
Rainer Moy-Huywler (Spring 2013 – Summer 2014)
Jennifer Chin (Summer 2014 – Spring 2015)
Patrick Clarke (Summer 2014 – Spring 2015), Currently working for Americorps
Hebo Ismail (Summer 2014 – Spring 2015) McNair Scholar; current position, Masters program in Molecular and Cell Biology at the University of New Haven
Zach Pierce (Summer 2014 – May 2015)
Gregory Thompson (Summer 2013 – May 2015) Honor's student, currently Ph.D. student at Brown University
Jennifer Chin (Summer 2014 – Spring 2014)
Amanda Baez (August 2008 – May 2012)
Joohi Butts (August 2011 – May 2013)
Momena Choudhury (January 2009 – May 2011)
Keisha Coleman (Summer 2010) Northeast Alliance 2010 summer student
Dister Deoss (Sept. 2012 –May 2014)
Rachel Dobensky (June, 2012 – May 2014) Honor's student
Muhammad Durrani (Sept. 2007 – Dec. 2009) Honor's student; Summer Undergraduate Research Fund (SURF) Fellowship, Summer 2008
Sagar Faldu (August 2008 – February 2010) Honor's student
Shahela Haydar (January 2009 – May 2011)
Steven Heng (graduated May 2009)
Brenna LaBarre (summer research student from Cornell University, Summer 2009 and NSF REU student 2010) current position, Joint Ph.D. program Boston University/NIH
Jonathan Kobles (June 2012 – May 2013)
Alissa Lacy (Jan. 2008 – May 2008)
Holly Mann (Sept. 2009 – May 2011) SURF Fellowship, Summer 2010
Kasim Mansoor (Jan. 2013 – Aug. 2013)
Jonathan Miller (Aug. 2010 – May 2011) –  current position, PhD program in Microbiology, University of Massachusetts, Amherst
Gregory Pivarnik (Sept. 2007 – May 2008) – current position, technician (Immune Disease Institute, Harvard Medical School)
Kyle Putman (January 2011 – May 2012)
Joe Raymond (June, 2012- May 2014)
David Remiszewski (June 2011 – May 2014)
Christine Ricci (January 2011-August 2011) – current position, Masters program in public health, Univ. of Chicago
Sandra Ruiz (July 2007-May 2009; graduated May 2009) Northeast Alliance 2008 summer student, continued research in our lab.
Jose Santiago (Summer 2011) Northeast Alliance summer student from the University of Puerto Rico
Jessie Scott (Summer 2012 – May 2014) Honor's Student; SURF Fellowship, Summer 2013; Current position, PhD program in Molecular and Cell Biology, Dartmouth College
Monica Shah (Jan. 2008 – May 2010) – current position, Masters Program in Health Policy and Management Johns Hopkins University
John Souza (Jan. 2008 – May 2008)
Kimberly Thoms (January 2008-May 2008)
Nathan Wieczorek (June 2010 – May 2012)
Shanado Williams (March 2010 – December 2010)
Brian Wong-Won (January 2008 – May 2009; graduated) Honor's student