Microbe Safari
In collaboration with the Connecticut State Museum of Natural History, Molecular and Cell Biology Ph.D. students Andrea Suria (Nyholm Lab) and Michael Stephens (Gage Lab) have hosted a microbe safari with the public.
Participants collect samples from UConn's Swan Lake and plate them on media to see what microbes are living in water, soil, and on the surface of leaves!
2017 Pictures
Plates are pictured with a centimeter ruler for reference. Click on the image to open it and then click again to see a close-up.
2015 Pictures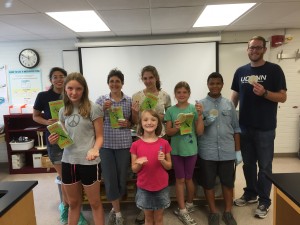 Check out pictures of the diverse array of microbes that grew on our plates: